CURRENT GRADUATE STUDENTS
Camila Duarte (PhD, expected 2028)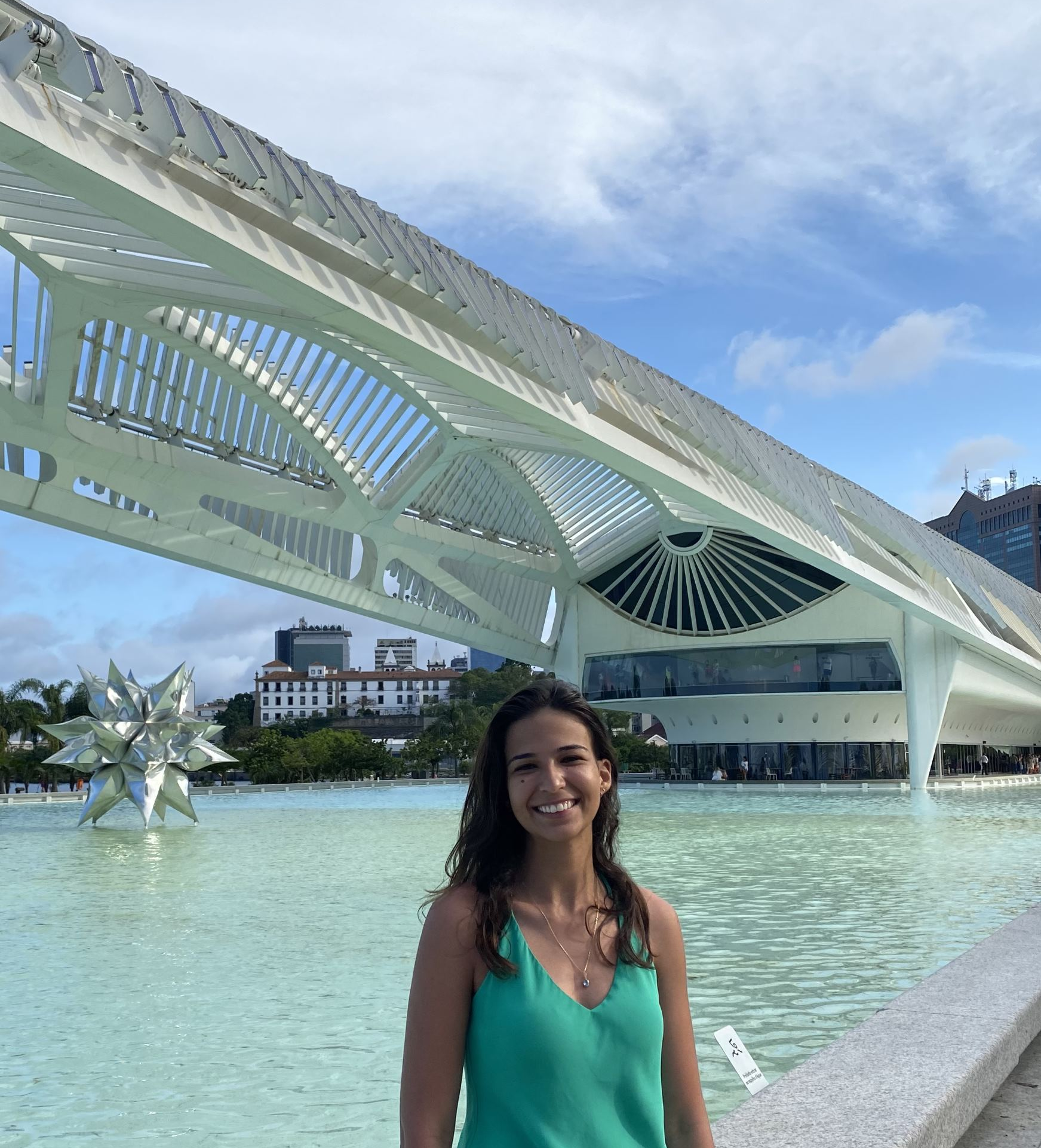 My name is Camila, I am a graduate student at the University of Notre Dame. My research is focused on steel bridges, specifically in studying a new cross-frame technology, exploring its great potential to improve bridge construction and bringing more versatility and agility to assembly. I am a Civil Engineer, graduated from the State University of Londrina, Brazil, with a bachelor's degree, in 2021. My first research experience was with self-healing of cementitious materials and my professional experience was in construction management.
I really like to live new experiences, such as visiting different places, tasting new flavors and getting to know different people and cultures. And I also enjoy admiring structures wherever I go, it is even greater when you are able to see in real life things that you are studying about. For leisure time, I like cooking, traveling, playing board games and spending time with family and friends
Henrique Martins (PhD, expected 2027)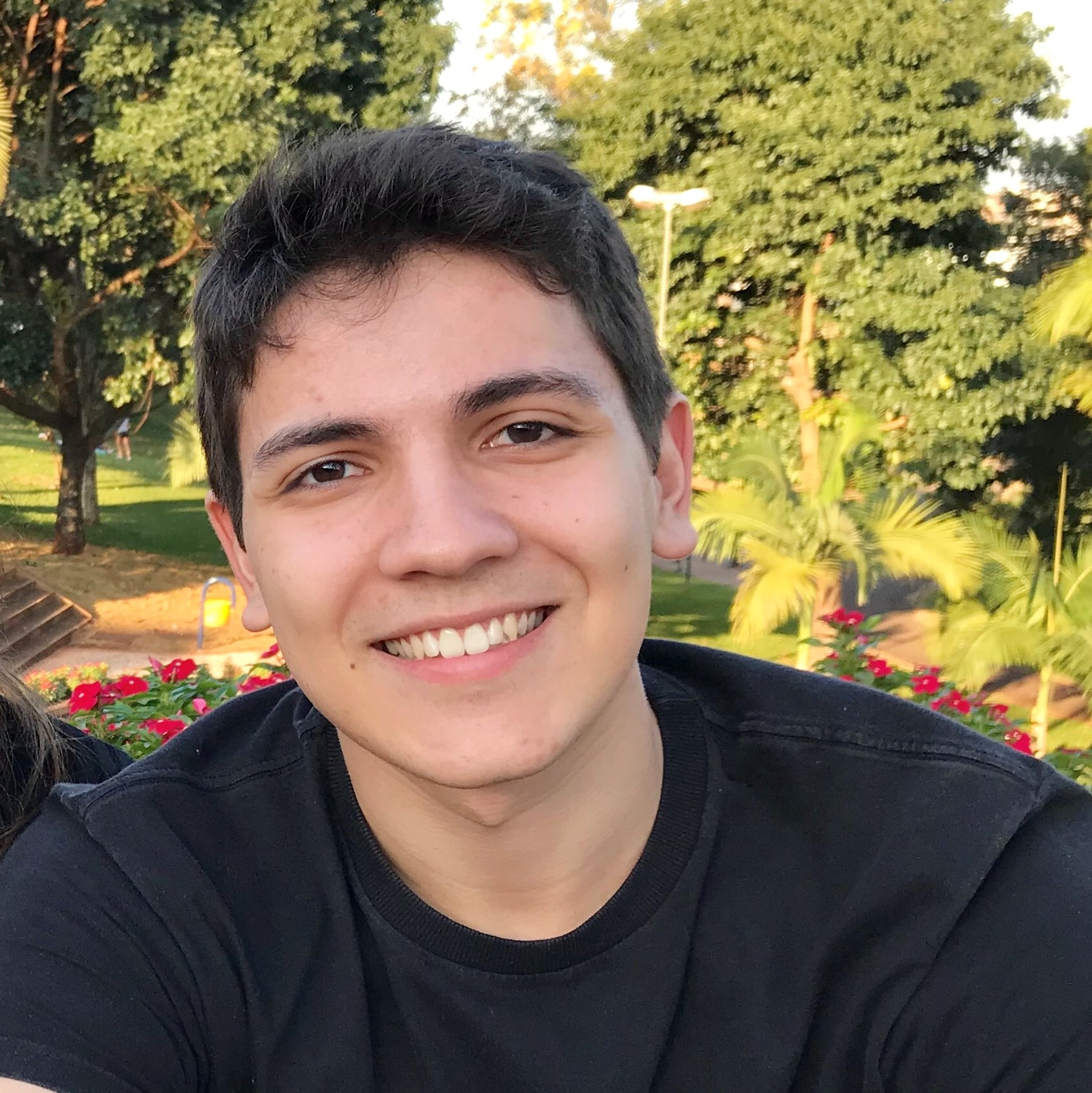 My name is Henrique Martins and I am a graduate student in the Department of Civil & Environmental Engineering & Earth Sciences at the University of Notre Dame. My research is focused on developing the modular joint technology as the primary graduate student on "PFI-TT: Rapid Construction of Resilient Bridges using Modular Design." I graduated from the State University of Londrina, Brazil, in 2021 with a Bachelor's Degree in Civil Engineering. During my undergraduate studies, I was involved in research on steel-concrete composite structures and entrepreneurship programs focused on the Civil Engineering practice. My professional and academic knowledge and experience mainly include steel structures analysis, design, and detailing.
My native country, Brazil, is well known for its beautiful beaches, rainforests, waterfalls and broad fauna, not to mention the warm and welcoming people. I enjoy activities both indoor and outdoor and have a great interest in technology. One of my favorite activities is playing the guitar.
Sherryen Mutoka (PhD, expected 2025)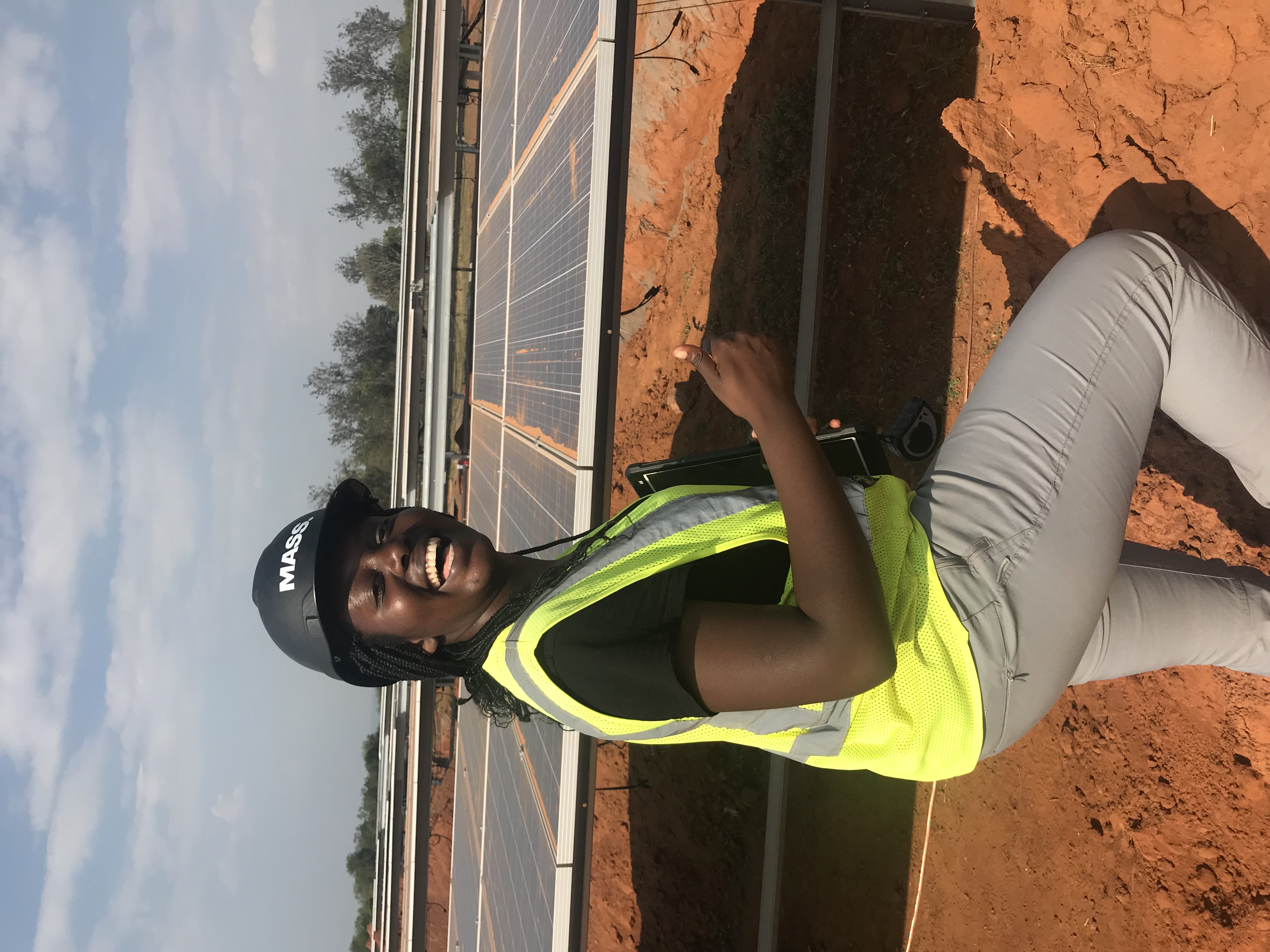 My name is Sherryen Mutoka and I am graduate student at the university of Notre Dame pursuing a Master's of Science in civil engineering with a specialization in structural engineering. I graduated from Notre Dame in 2017 and for the past 3 years I have been working at MASS Design Group as a structural engineer and a site engineer in their Kigali office in Rwanda. There, I was exposed to design using locally available materials and it is there that my passion for construction materials was born. My research at Notre Dame will be focusing on bridge engineering specifically with new fabrication techniques that will accelerate steel bridge design and construction. I am excited to start my graduate career at my alma matter and be a part of Dr. Thrall's Kinetic Structures Laboratory (KSL).
I was born and raised in Tanzania, the country which is known for Zanzibar and its beautiful beaches, Mount Kilimanjaro and several wildlife parks such as Ngoro Ngoro. As such I really love the outdoors and during the summer you can find me hiking, taking long walks or reading a book by the lake.
CURRENT UNDERGRADUATE STUDENTS
Sam Hillenmeyer (BSCE, expected 2025)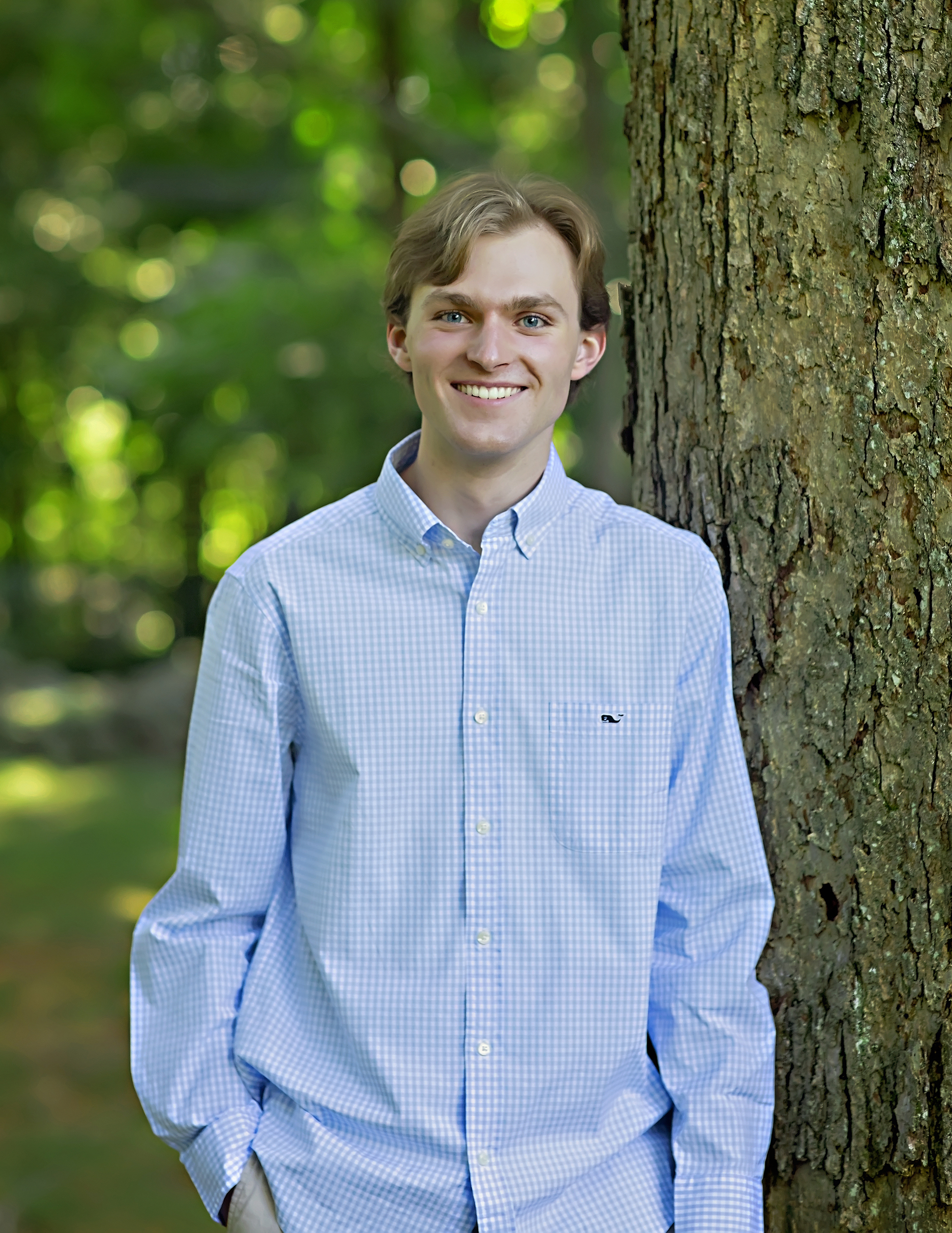 My name is Sam Hillenmeyer and I am from Stamford, Connecticut. I am a sophomore undergraduate student at the University of Notre Dame studying civil engineering with a minor in real estate. I am very excited to be working my first semester in Dr. Thrall's laboratory on rapidly deployable structures. In my spare time, I like to run, golf, and hang out with friends.
Lauren Kane (BSCE, expected 2025)
Profile coming.
Caroline Long (BSCE, expected 2025)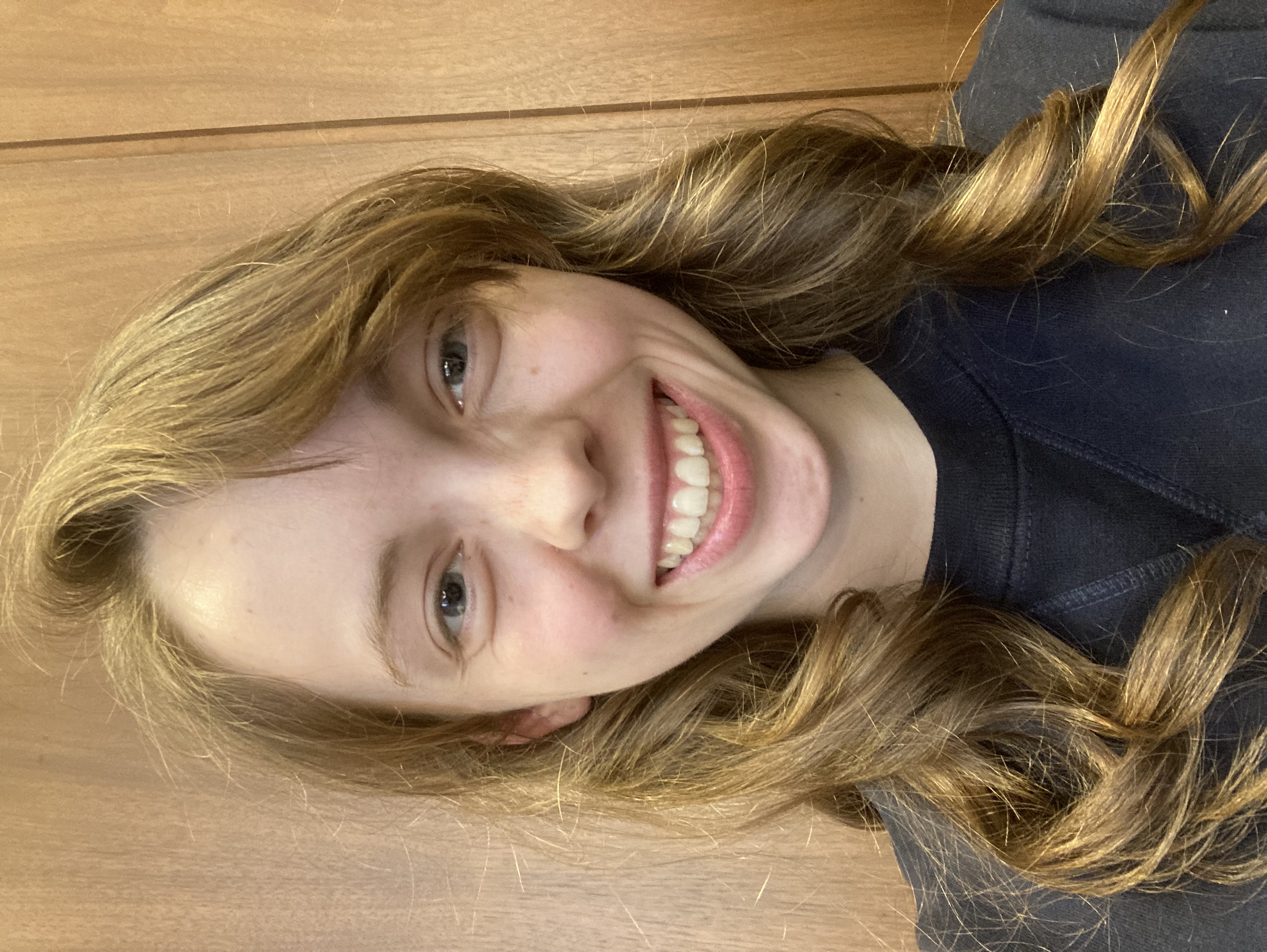 My name is Caroline Long and I am an undergraduate sophomore at the University of Notre Dame, and I am majoring in Civil Engineering and minoring in Engineering Corporate Practice. I am heavily involved in the Society of Women Engineerings as the Civil and Environmental Engineering and Earth Sciences Director; I am also the Junior Director of Graphic Design for the Engineering Leadership Council. Furthermore, I have begun research with Dr. Thrall on structural tiles that can be utilized to rapidly construct self-supporting structures.
RESEARCH ASSISTANT
Rebecca Fitzmaurice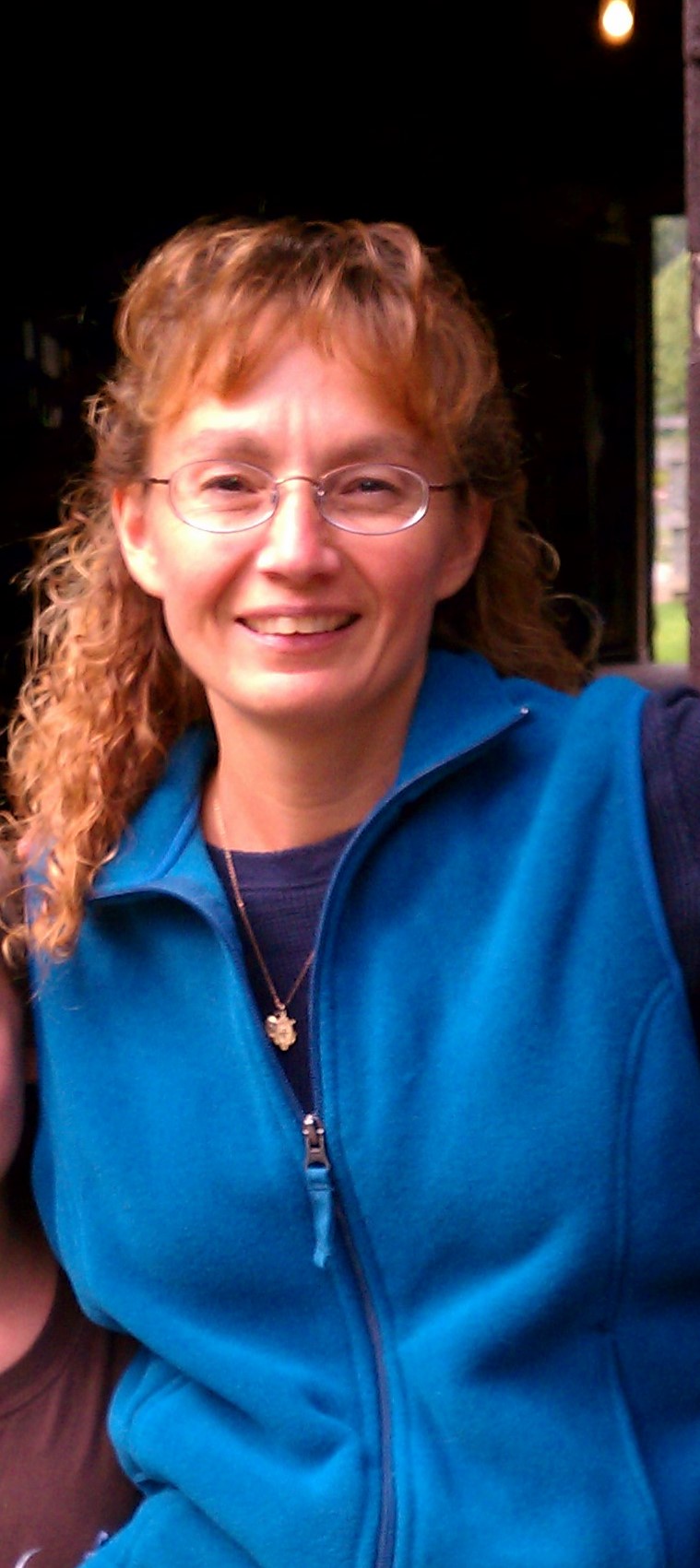 As Research Assistant for the Kinetic Structures Laboratory, I am pleased to take part in the valuable work being done in this unique facility.  I hail from southern Indiana and am a biologist by training.  I have a bachelor's degree in biology and a master's degree in wildlife ecology, plus experience and training in endangered species conservation.  I have enjoyed working with rare crane species in Wisconsin and with the Kirtland's warbler in northern Michigan.  The Kirtland's warbler is a songbird that was highly endangered for many decades but has now been removed from the Endangered Species List--a success story that I was privileged to take part in.  I also worked as a Communications Specialist for wildlife and natural resources and as the Office Manager for a landscaping business.  I have worked in a variety of areas and I have accomplished many things, but I consider it my greatest accomplishment--and joy--to have homeschooled two boys from kindergarten through high school!
ALUMNI
PhD Students:
Lara Alegria Mira (PhD 2014)
Job Placement: Nomad Consulting (Brussels, Belgium)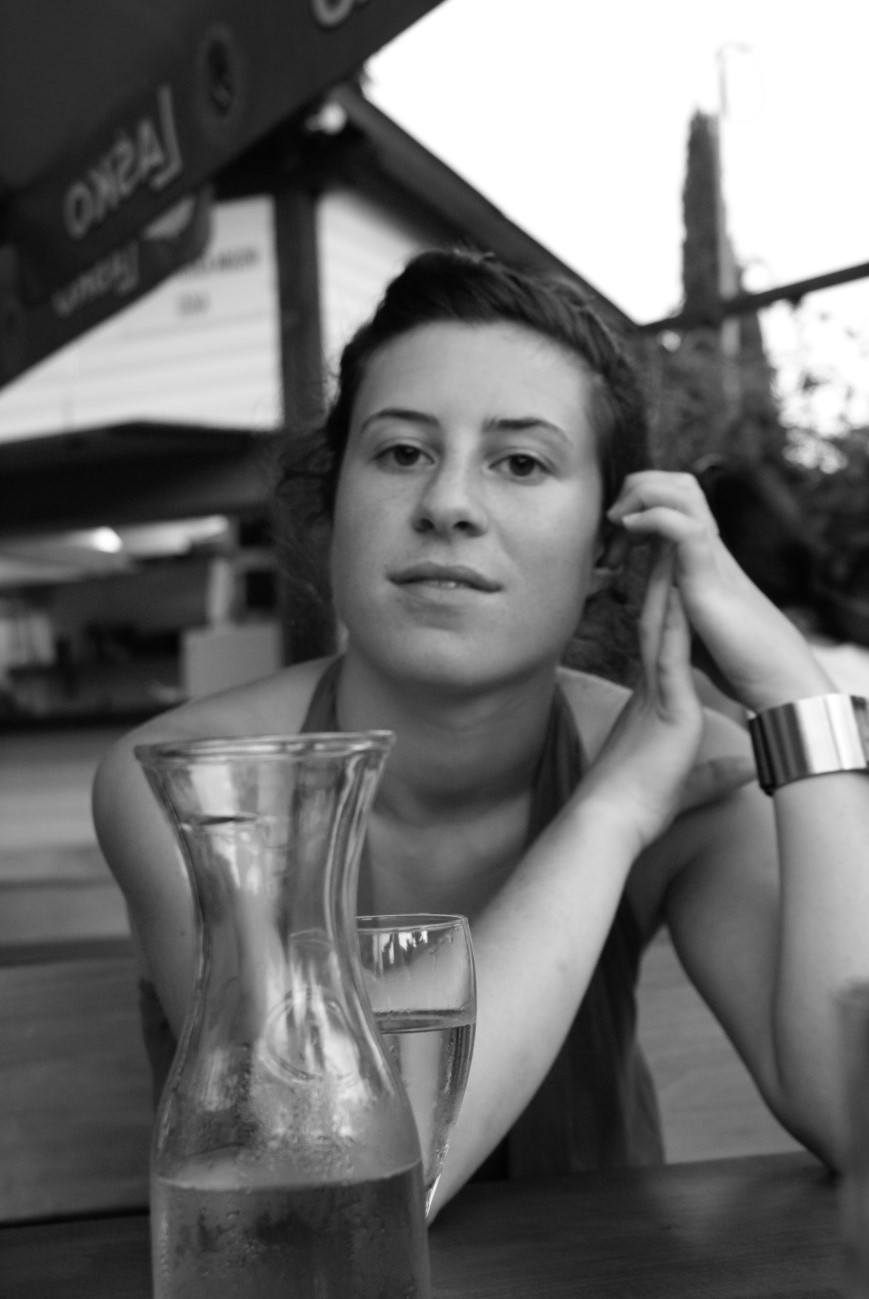 My name is Lara Alegria Mira and I graduated in 2010 at the Vrije Universiteit Brussel (VUB) in Belgium as a structural engineer. As a member of the TRANSFORM research group at the architectural engineering department of the VUB, I am pursuing a PhD. The focus of my research lies on deployable scissor structures for temporary and mobile shelters.
I was lucky to meet Dr. Thrall during the Structural Morphology Seminar, performed under the direction of the International Association for Shell and Spatial Structures (IASS) in September 2011. Since then, our common research interest in transformable and deployable structures has led to interesting and fruitful collaborations, conference and journal publications. Due to a travel grant, I had the opportunity to travel to the University of Notre Dame, where I stayed for 5 weeks (June 2013) and worked under the guidance of Dr. Thrall on the subject of structural optimization of scissor structures. It was a great experience!
What I was already encountering off the record, we made official by assigning Dr. Thrall as my co-supervisor of my PhD research.
Robert Devine (PhD 2020)
Job Placement: Wiss, Janney, Elstner Associates, Inc. (Austin, TX)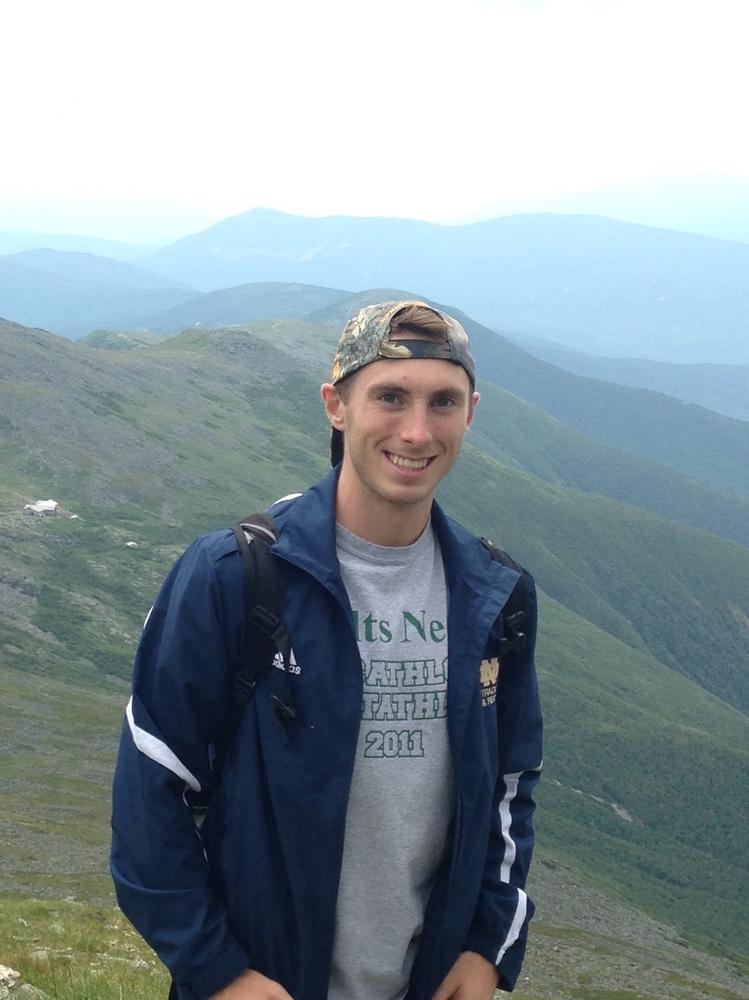 My name is Rob Devine, and I am a graduate student at Notre Dame co-advised by Dr. Thrall. My interests are in structural engineering, specifically in novel reinforced concrete design. Advised by Dr. Kurama and Dr. Thrall, my research will be on new design methodologies of reinforced concrete structures focusing on sustainable materials. I completed my undergraduate studies at Notre Dame as well, graduating from the Civil and Environmental Engineering and Earth Sciences Department in the spring of 2015. While an undergraduate, I did research advised by Dr. Kurama on the Adequacy of Recycled Concrete Aggregates in Prestressed Concrete.
While an undergraduate at Notre Dame, I was a member of the varsity Track and Field team for my first three years and I participated in Bengal Bouts, the largest collegiate amateur boxing tournament in the country. In my free time I continue to run and box and have aspirations of completing a triathlon. I also enjoy mountain climbing, football, and trying new foods. For my undergraduate research under Dr. Kurama, I was awarded the Gibran Kareem Undergraduate Research Prize. Also, I am a Richard and Peggy Notebaert Fellow, as awarded by the Graduate School of Notre Dame. I am excited to continue my career at Notre Dame and pursue my interests in structural engineering.
Evan Gerbo (PhD 2019)
Job Placement: Kiewit (Denver, CO)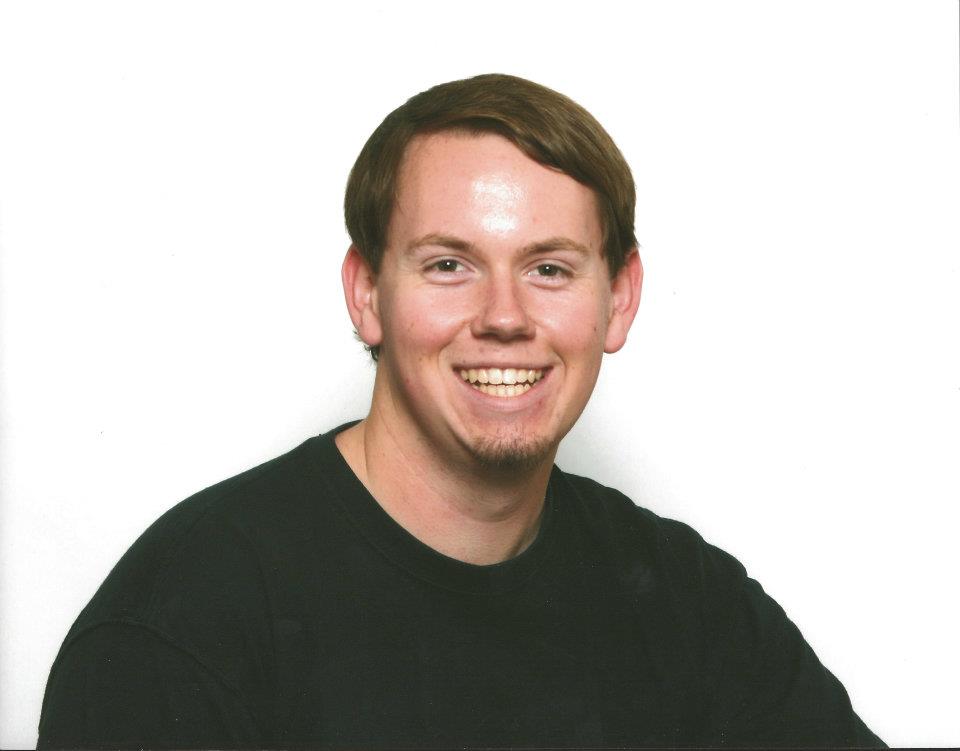 My name is Evan Gerbo and I am a graduate student at the University of Notre Dame. I am currently pursuing a PhD in civil engineering with a specialization in structures. My research at Notre Dame will focus on deployable bridges for use in disaster relief efforts. I spent the last 5 years earning my bachelor's and master's degrees in architectural engineering at California Polytechnic, San Luis Obispo. Cal Poly's "Learn by Doing" motto strengthened my desire to physically construct my designs myself, ensuring functionality and quality. My interests within structural engineering involve seismic design and analysis, funicular cable and shell structures, and optimization using genetic algorithms.
From the time I was little I have loved to learn how the world works, and primarily focused on structural and mechanical systems such as cars and motorcycles. I am originally from Placerville, a small rural town in Northern California. I was lucky to have access to a shop full of tools, plenty of space and raw materials allowed me to learn construction and mechanical skills from an early age. I spend my free time tinkering with cars, motorcycles and occasionally computers. I am looking forward to combining my passions for structural and mechanical engineering at Notre Dame in the coming years.
Alexis Tugilimana (PhD 2018)
Job Placement: Kabandy (Brussels, Belgium)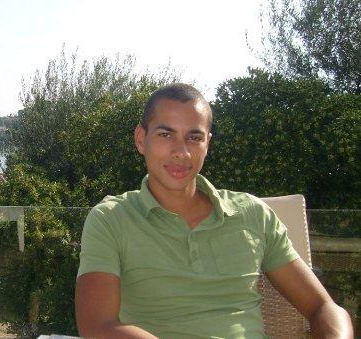 I am Alexis Tugilimana and I am a graduate student from the Universite Libre de Bruxelles since 2014, in which I am actually pursuing a PhD co-supervised by Dr. Thrall. My research focus on the topology optimization of lightweight modular structures under uncertainties.
I grew up in Ath, a small Belgian town situated in the south west of Bruxelles. After my secondary studies, I started studying industrial engineering at the Institut Superieur Industriel in Mons, specialized on buildings and civil engineering. This multidisciplinary formation generated a large interest on the practical dimension related to the civil engineering, i.e. the different techniques of conception and the management of the organization for a practical project. I developed in parallel a large interest in physics and mathematics, through my passions related to astronomy, cosmology and astrophysics, which aroused my curiosity to physically understand, as much as possible, the phenomena occurring all around me. This curiosity pushes me to undertake a second master of sciences in civil engineering at the Universite Libre de Bruxelles. The latter, being more theoretical, allowed me to discover new fields of interest in civil engineering such as the numerical analysis, the finite element analysis and the structural optimization.
Mirela Tumbeva (PhD 2021, Followed by Postdoc Appointment)
Job Placement: Thornton Tomasetti (San Francisco, CA)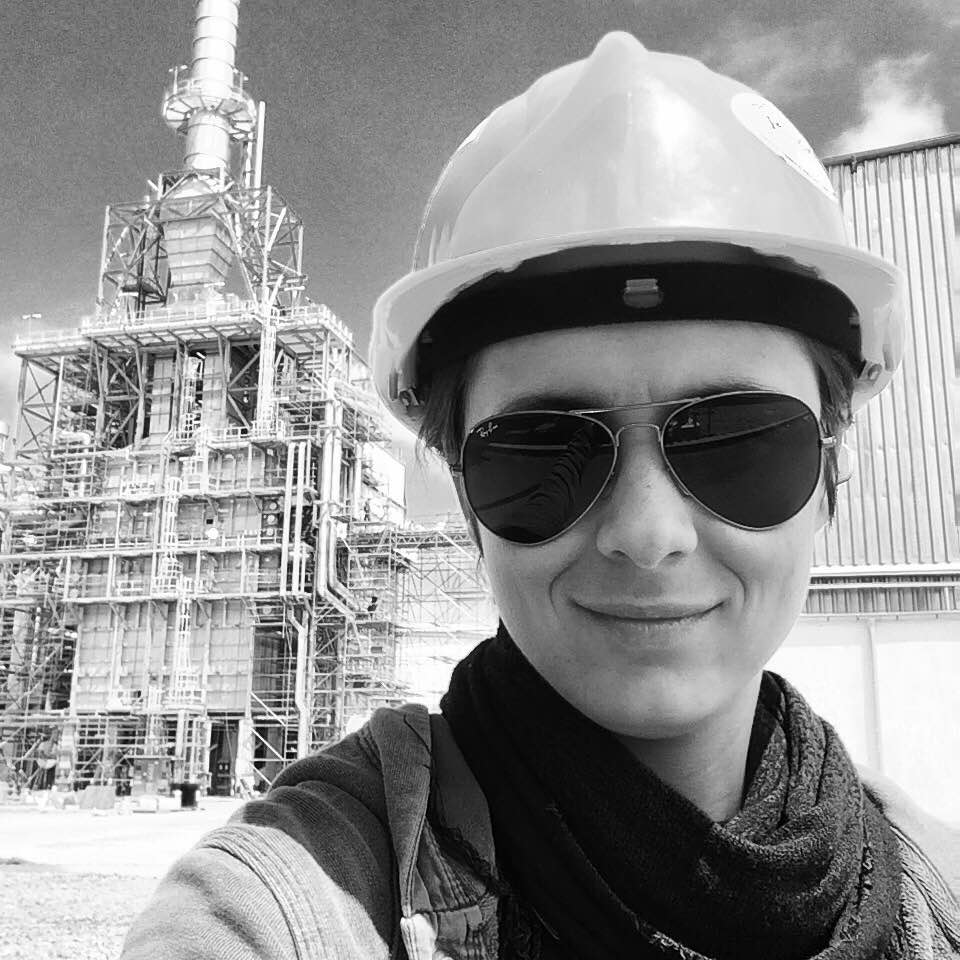 My name is Mirela Tumbeva and I am from Bulgaria. I am a graduate student at the University of Notre Dame, specializing in structural engineering. I have a master's degree in civil engineering. For two years, I had been part of two projects in my home country, participating as a field supervisor. Although, I enjoyed working on a big construction site and having the chance to meet people form all over the world, I believe Notre Dame and the Kinetic Structures Laboratory are the right place for me at this stage of my life.
Yao Wang (PhD 2021)
Job Placement: HNTB Corporation (East Lansing, MI)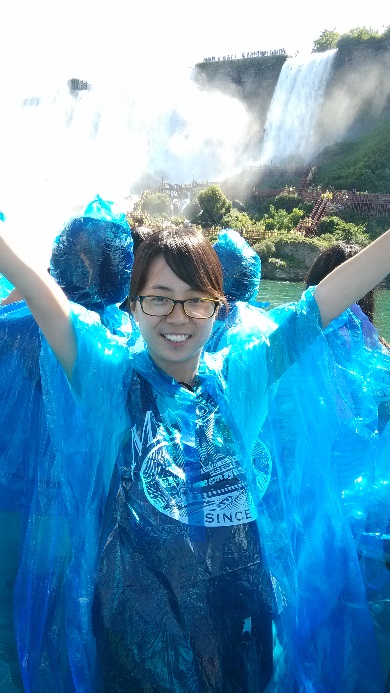 My name is Yao Wang. Now I am a PhD student at the University of Notre Dame. In the past one year, I studied and worked as a teaching assistant at the State University of New York at Buffalo (UB). I am really grateful for the experience in UB since I've learned a lot there. Then I transferred to the University of Notre Dame since Dr. Thrall's research field best matches my research interest. Furthermore, The University of Notre Dame gives the perfect environment for studying and doing research and I really enjoy the life here. Before coming to the US, I earned my bachelor degree and master degree in civil engineering from Harbin Institute of Technology (HIT), China.
I grew up in Yuanping, a small city in China which is famous for its flour food diet culture. Thus I myself am interested in cooking. During the leisure time, playing yoga and listening to music are the favorite things that I would prefer to do since health always comes first.
MSCE Students:
Casey Casias (MSCE 2015)
Job Placement: Gebau Consulting Structural Engineers (Boulder, CO)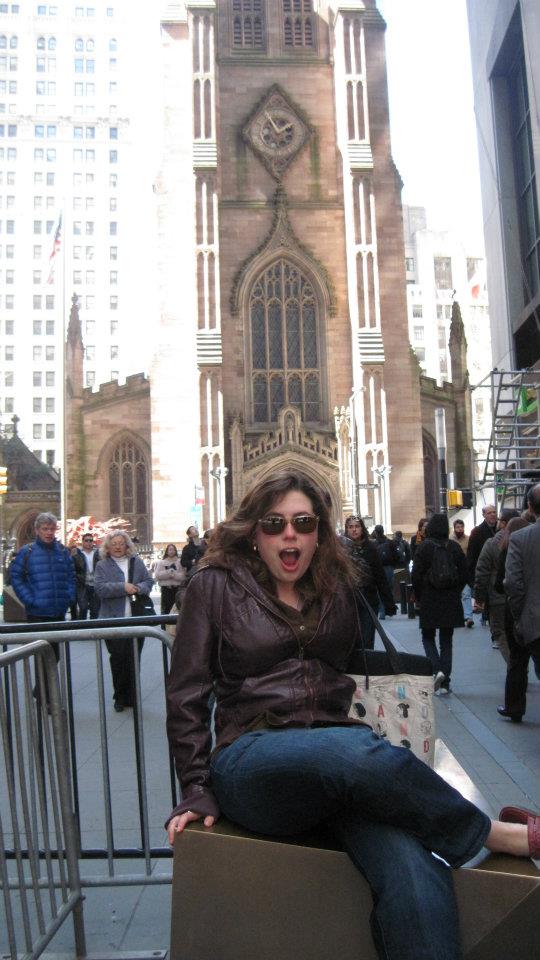 Casey Casias attended the University of Colorado at Boulder, where she attained her undergraduate degree in architectural engineering. Afterwards, she came to the University of Notre Dame, where she earned her master's degree from the Kinetic Structures Lab in 2015. She is currently a project engineer with Gebau, Inc. in Boulder, Colorado, where she works primarily in residential structural design.
When not engineering, Casey enjoys cycling, rock climbing, and baking. She learned a great deal while at Notre Dame, and is extremely grateful for the experience.
Brittani Russell (MSCE 2013)
Job Placement: Building Tomorrow (Uganda)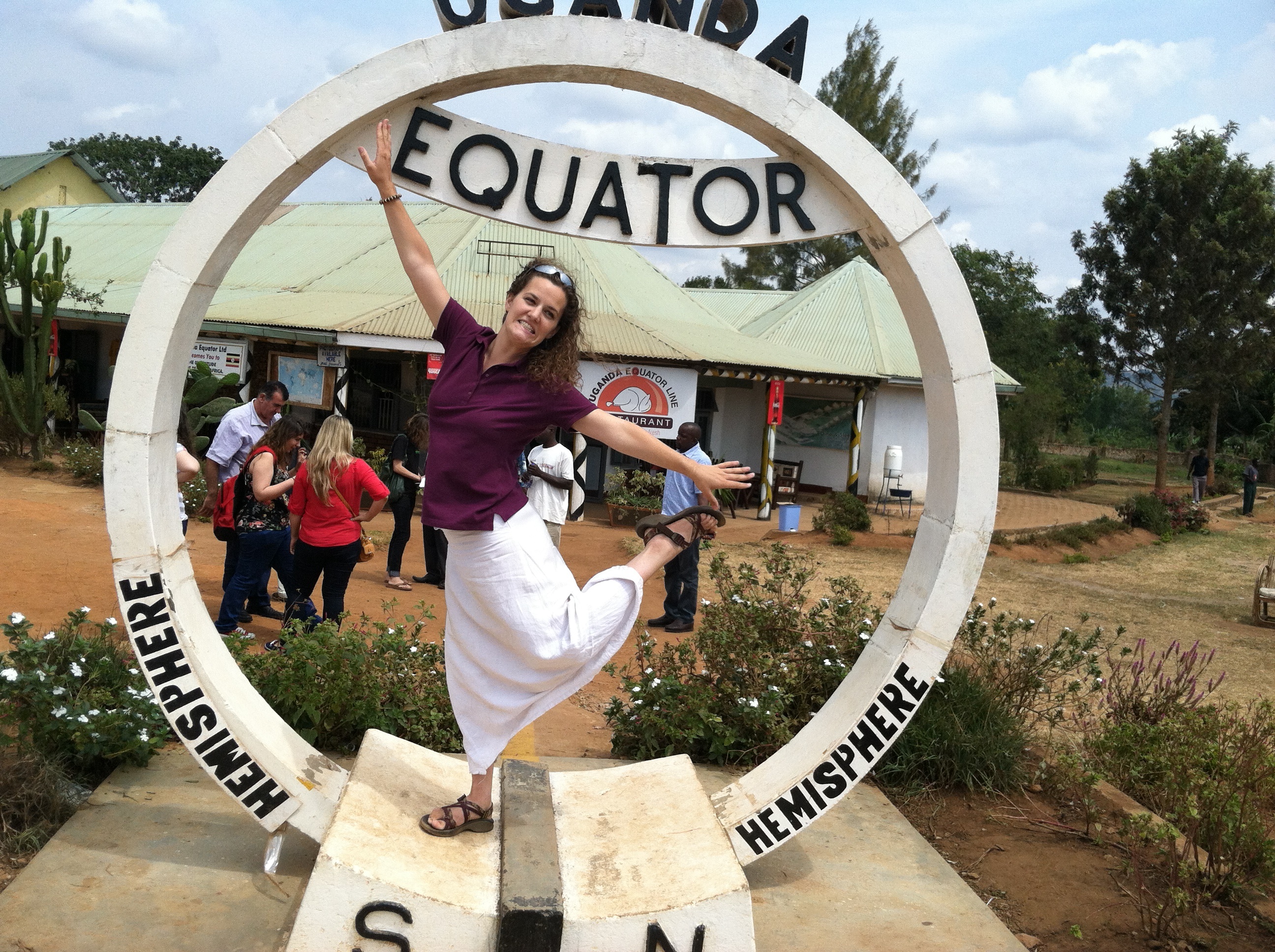 After six glorious years at the University of Notre Dame, I have joined the ranks of Double Domers with both my undergraduate and master's degrees in structural engineering. Having had the opportunity while at ND to travel to several developing countries, I can truly appreciate the difference that civil engineering can have on the everyday lives of so many people throughout the world. As a result, I have attempted to focus my knowledge of engineering towards this goal, both during my academic career and afterwards. As an undergraduate I served on a team of seven civil engineering students who designed, fund-raised, and traveled to Nicaragua to construct a 125-meter footbridge for a community in need. My master's research with Dr. Thrall focused on developing deployable bridges for disaster relief and military applications. And now, after surviving six South Bend winters (which I actually did enjoy!), I find myself in the warmer climate of Uganda. I am working with Building Tomorrow as their Engineer in Residence to help construct primary schools around the country for children who have never had access to formalized education in their lives.
Chad Quaglia (MSCE 2014)
Job Placement: HNTB Corporation (New York City, NY)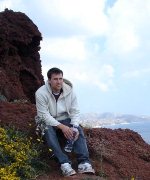 My name is Chad Quaglia, and I have graduated from the University of Notre Dame with my master's degree in structural engineering. My research at Notre Dame focused on movable/deployable shelters for military and disaster relief applications. I come from a family of four, and I was born and raised in East Bridgewater, Massachusetts which is about a half hour south of Boston. I am a graduate of the University of Massachusetts Amherst where I earned a Bachelor of Science in Civil and Environmental Engineering. I have known for a very long time that I have a passion for math and science as well as an aptitude for being creative, curious, analytical, and detail oriented. Since I was a very young child I have enjoyed building Legos and K'nex by following designs as well as creating my own work. I am fascinated by the useful inventions that have been created by simply using scientific principles and the materials and forces which are found in everyday nature. During my time at Notre Dame, I was able to help invent a novel deployable shelter using well known engineering principles which led to a very fulfilling master's experience. In the next chapter of my life, I will be starting my professional career designing complex bridges in NYC for the HNTB Corporation, for which I am extremely excited! I am very thankful for my experience at Notre Dame and my advisor, Dr. Thrall, in particular for the guidance given me in becoming a well rounded and well prepared structural engineer.
Undergraduate Students:
Angelene Dascanio (BSCE 2015)
Graduate School Placement: University College Dublin (Naughton Fellowship), Stanford University
Max Ducey (BSCE 2016)
Job Placement: Chicago Bridge & Iron
Claire Gasser (BSCE 2020)
Graduate School Placement: Texas A&M University
Camila Gonzalez Flores (BSCE 2020)
Job Placement: W.E. O'Neil Construction
Lauren Llantero (BSCE 2022)
Graduate School Placement: Lehigh University
Molly Phillips (BSCE 2018)
Job Placement: Deloitte
Spencer Ness (BSCE 2014)
Job Placement: Troyer Group (Mishawaka, IN)
John (Jack) Reilly (BSCE 2014)
Graduate School Placement: Princeton University
Katrina Sakimoto (BSCE 2021, Colorado School of Mines)
Mark Solorio (BSCE 2013)
Graduate School Placement: Stanford University
Madalyn (Maddy) Sowar (BSCE 2016)
Job Placement: Army Corps of Engineers
Postdoctoral Research Associates:
Steve Barbachyn (2015-2018, 2019-2020)
Job Placement: University of Notre Dame, Research Assistant Professor
Zach Ballard (2013-2015)
Job Placement: University of Vermont, Teaching Faculty
Francisco Martinez-Martin (2012-2013)
Job Placement: Mecanotubo Construction (Spain)